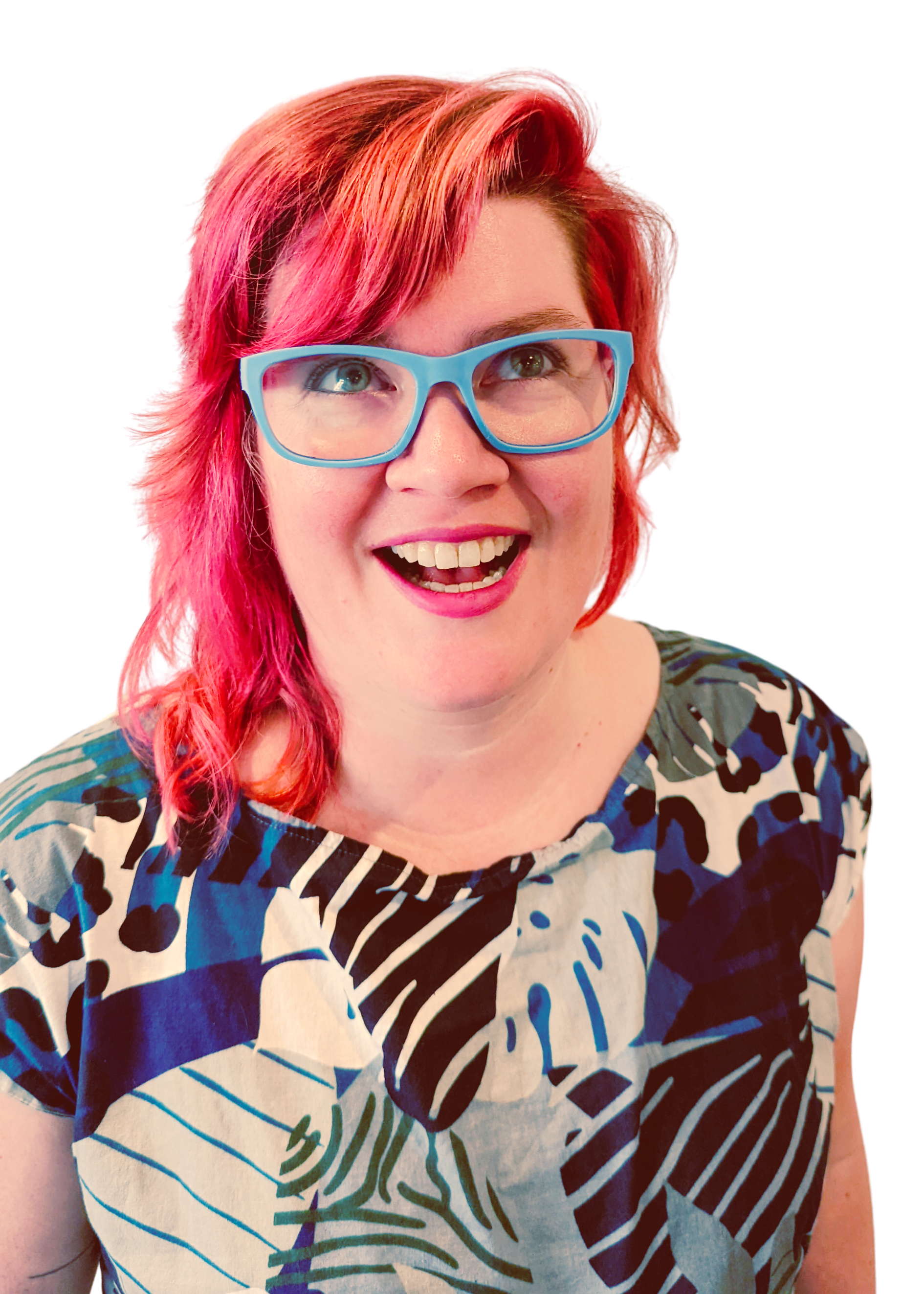 Hi! I'm Amanda, the main human behind Wabi Sabi Futures. I am a curious human with far-reaching interests and a fondness for seeing what emerges when we bring different but related ideas together, and the new possibilities that opens up.
My first work-based identity was an artist, before I asked too many questions about why we do things the way we do them at my day job, where I fell into project management. I was fortunate to take a secondment into organisational development and redesign, which fed me into the planning, leading, facilitating, and coaching change pipeline. During this period I studied strategic foresight and reinvented myself as a futurist and workshop facilitator. Now I am deepening my experience and skill at using creative methods to explore new perspectives  by training as an art therapist.
After a decade of planning, leading, and coaching change in public healthcare, I created Wabi Sabi Futures as a space to support the development other curious folk asking big questions and exploring what's possible through playful and creative means.
I value learning as a means of developing expertise and experience.
Wabi Sabi Futures plays in the intersection of futures studies and strategic foresight, change leadership, and creative practice.
I have completed a variety of training and qualifications to ensure the work Wabi Sabi Futures delivers is of high quality, well-considered, and contemporary.
Futures and Strategic Foresight
Swinburne University | 2018
Master of Strategic Foresight
MIT Sloan School of Management | 2019
u.lab: Leading from the Emerging Future
Swinburne University | 2016
Grad. Cert. of Management Studies
Institute for Healthcare Improvement | 2018
Improvement Science in Action
NHS Horizons | 2015
The School for Change Agents
NSW Centre for Healthcare Redesign | 2014
Accelerating Implementation Methodology
Hunter TAFE | 2013
Dip. Project Management (PMBOK)
MIECAT | 2025 (in progress)
Master of Therapeutic Arts Practice
MCI Solutions | 2019
LEGO Serious Play Methodology Facilitation
Newcastle Art School | 2006
Dip. Fine Arts
Wabi Sabi Futures facilitates exploration at the edge of where futures, foresight, change leadership, and arts practice intersect.
I live and work on the lands of the Wurundjeri Woi Wurrung, part of the Kulin nation, in Naarm (modern-day Melbourne).
All identities are welcome here.